RICKABIN CONTAINER CONVERSIONS; HIGHLY SECURE
At Rickabin we have large stocks of high-quality containers for rent or sale which are suitable to be utilised as either storage or for conversion into anything from secure modular buildings to school buildings. Shipping container conversions are by nature highly secure and fire resistant making them an ideal and economical solution for your portable building needs. Our state-of-the-art workshops also have the capacity to renovate clients own buildings, a service which can be coupled with our economical storage service for buildings between projects.
GET A QUOTE
Below are some of the locations we supply to:
North London, South London, Central London, Avon, Bedfordshire, Berkshire, Buckinghamshire, Cambridgeshire, Cheshire, Cleveland, Cornwall, Cumbria, Derbyshire, Devon, Dorset, Durham, East Sussex, Essex, Gloucestershire, Hampshire, Herefordshire, Hertfordshire, Humberside, Isle of Wight, Kent, Lancashire, Leicestershire, Lincolnshire, Manchester, Merseyside, Norfolk, North Yorkshire, Northamptonshire, Northumberland, Nottinghamshire, Oxfordshire, Rutland, Shropshire, Somerset, South Yorkshire, Staffordshire, Suffolk, Surrey, Tyne and Wear , Warwickshire, West Midlands, West Sussex
VIEW SALE
Please view images of our shipping container conversions below: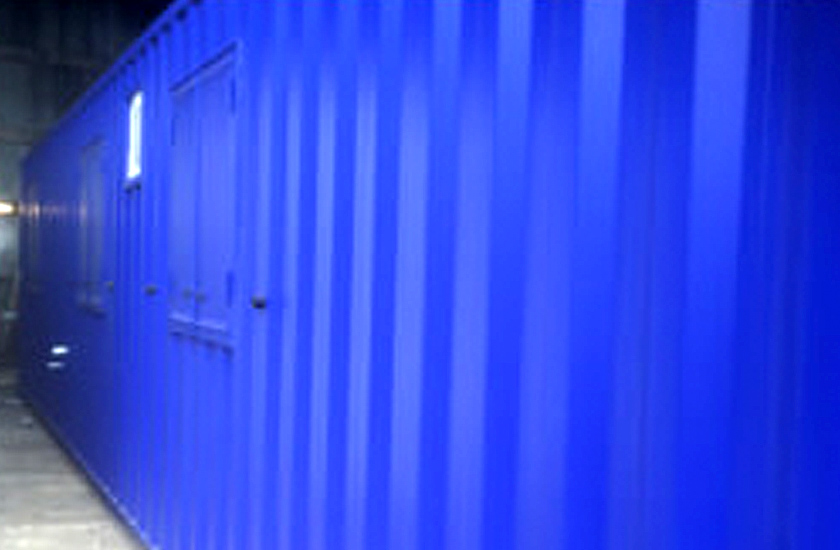 Laboratory Shipping Container Conversion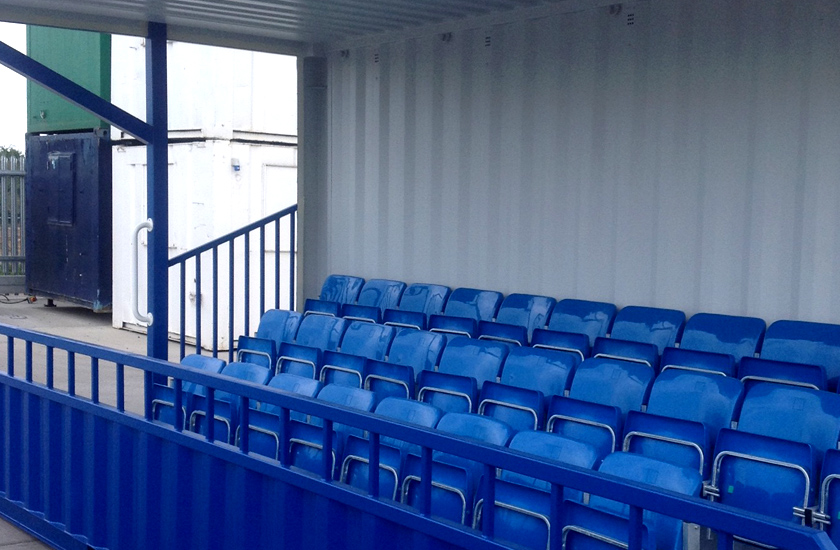 FOOTBALL SEATING Shipping Container Conversion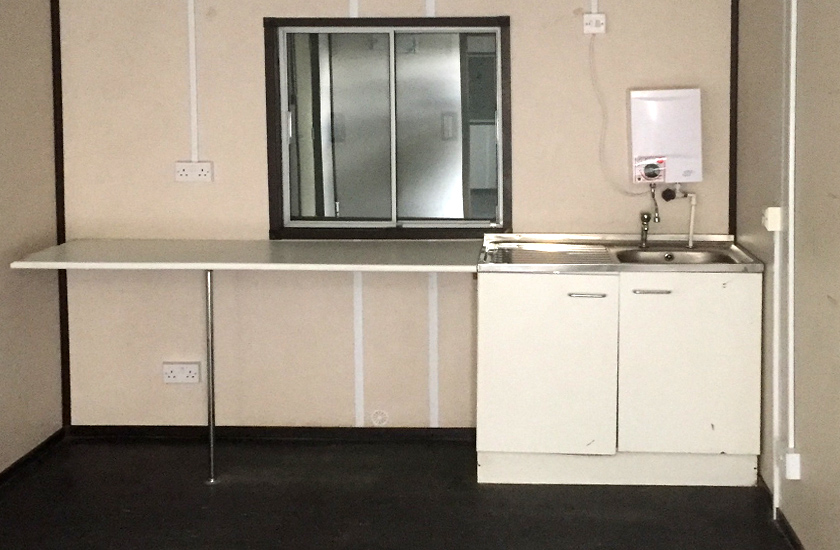 SMALL KITCHEN Interior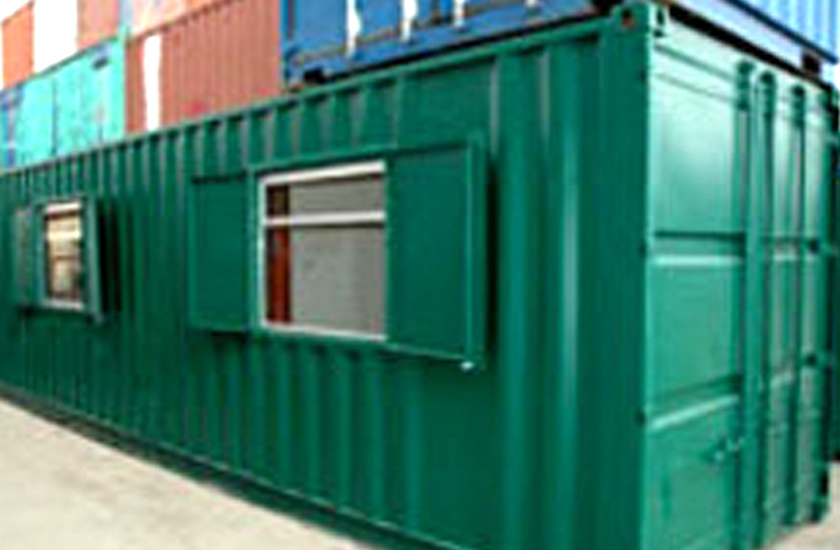 40ft office conversion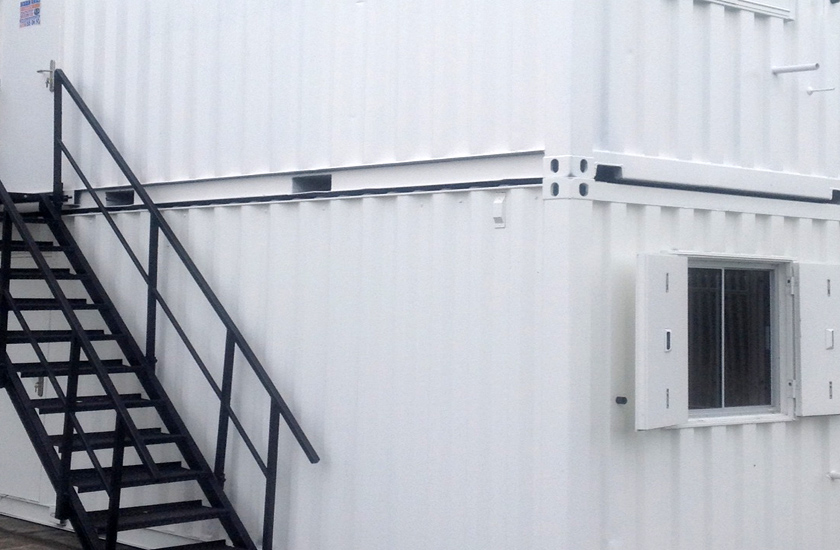 (x2) 20ft office conversions with staircase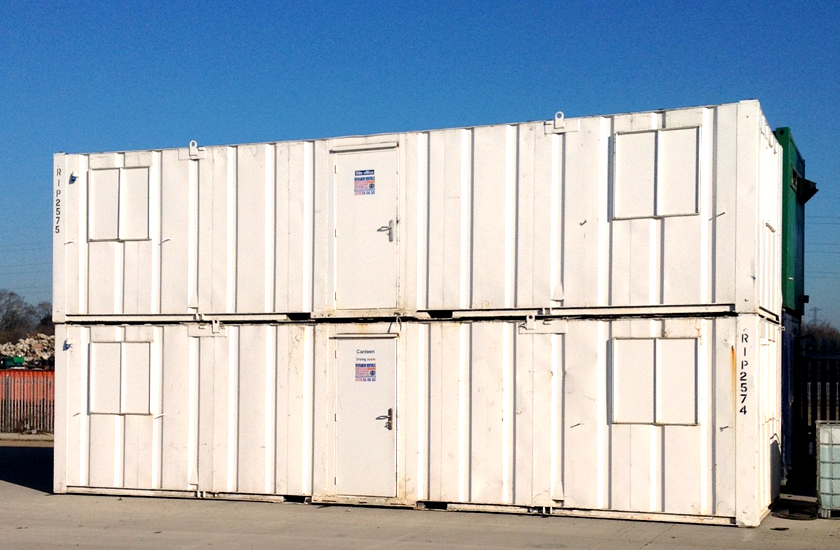 (x2) 40ft office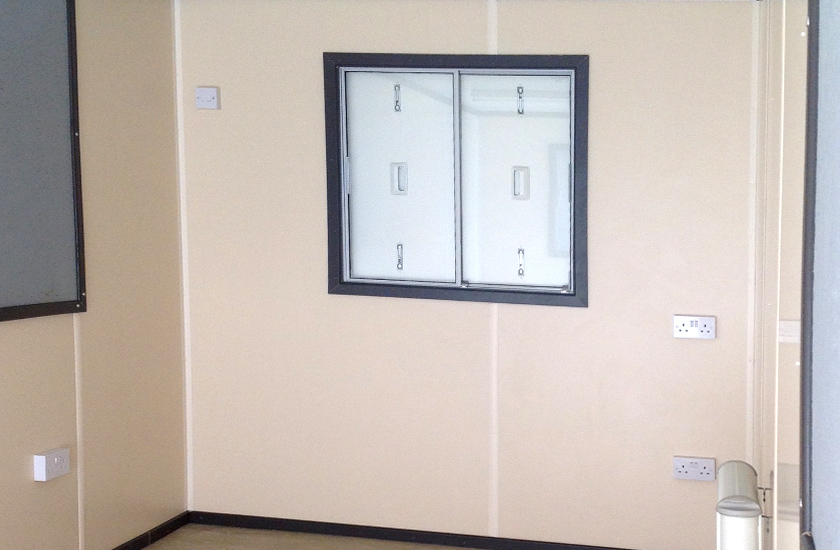 laboratory shipping container conversion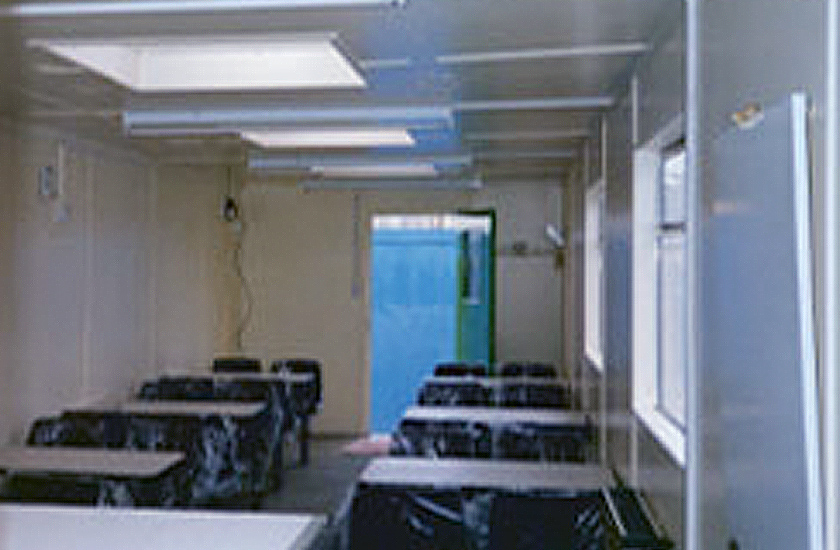 school building interior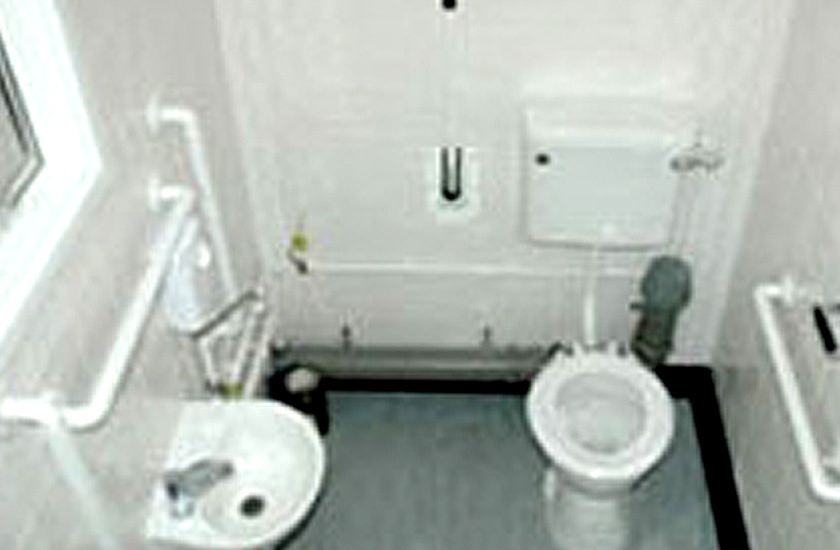 Bathroom interior
Our Container Conversions
We fabricate from category A marine containers to provide customised office buildings, school buildings, workshops, toilets, showers, medical centres, marketing suits, changing rooms, kitchens, accommodation, garden sheds, garages, stables, canteens and retail units to name but a few.
The exterior of the building conversion is prepared and sprayed in the clients choice of colours, we can also fit securely shuttered windows when required. Doors are provided with insurance rated locking arrangements utilising either the I.S.O. shipping doors with an attractive timber bulkhead fitted or single steel doors which are positioned as required.
Interiors are fully lined, insulated, wired and equipped to client's requirements to provide a comfortable working environment.
All units can be quickly stacked and locked into place by our own delivery vehicle they are either stacked on top of each other or onto storage containers. Suitable staircases are also available.
Our prices are comparable to similar size standard jack-leg units but with much higher life expectancy and much lower maintenance costs, which together with the greatly reduced risk of contents theft add up to a package well worth investigating. Available in any size from 8' - 40'.
We offer a unique consultation service where we can establish your individual requirements and build you a container conversion which meets all your needs, ensuring that all features have been thoroughly considered and constructed with your budget in mind.